Diving in Cyprus


Cyprus is a perfect place to learn to dive. It may not have the amount of underwater wildlife that are still left in some Red Sea spots, but it is a good starting point and has some spectacular wrecks, including the Zenobia, one of the top dive wrecks of the world.

Cyprus is a wonderfully diverse island with its different scenery on land, the same can be said for its underwater landscape. No matter at what level your diving skills are, you can improve them in Cyprus. The place was made for diving, so dive in here.
Deep water diving or scuba diving are catered for handsomely, the water is warm and the skies are blue, so come and give it a try. Below you will find a description of the main dive site, the major attractions as it were, but there is always that "undiscovered wreck" and that elusive "treasure" not to mention the beauty of the creatures that inhabit the waters.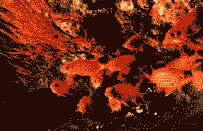 Around Cyprus there is a lot to explore.
Read about the Dive sites.......click here
Near Ayia Napa there are many caves and reefs, with good coral growth and amazing visibility.
In the Larnaca area there are some excellent wrecks to explore. H.M.S. Cricket, which sank in 1947 and the Zenobia ferry.
Off Latchi - Polis and The Akamas there are many very scenic sights which are ideal for photographers and divers of all levels.
In the Paphos area there is the much talked about "Jubilee Shoals". This is a fantastic submarine cliff from 17 to 40 metres, with pinnacles, caves and overhangs. Many large predatory fish have been sighted here, as well as large groupers, octopus and Morays. There is an amazing tunnel penetration too , but this site is recommended for the more experienced diver only. Other sites in this area include wrecks, reefs, caves and walls.
Limassol has a rich variety of sites .

Wrecks. There are many wrecks to explore in this area. The copper wreck, a British Man O' War, The Pharses 11 wreck, the partly submerged Three stars wreck and the M.V. Habe wreck are all interesting. Skill levels vary for each of them and so ask advice before tackling them.
When diving in Cyprus
(or anywhere else for that matter) do your bit to
protect the underwater environment.
We recommend these dive Centres in Cyprus you may check them all out below. Aloha operates out of Limassol and Dive-in from Larnaca and Limassol. Dive-in has a number of equipment outlets. Sun-Fish are in the Ayia Napa and Protaras area. All offer PADI, Some offer BSAC.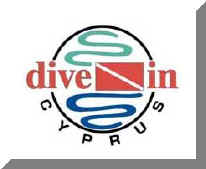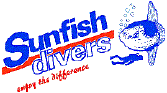 Paphos Larnaca & Limassol Protaras - Ayia Napa Limassol

We now have a decompression chamber in Cyprus, hope you don't need to use it, pay attention to your teacher, never dive without a dive buddy, Think!
We have a page with pics of some of the Mediterranean fish that you may encounter whilst diving off Cyprus. If you are lucky!
Here is how You can help to
Protect the Underwater Environment
Whilst scuba diving, diving or even swimming in Cyprus waters.
Please sign our online fishing petition here
to protect the fish, and divers for one mile offshore
and read why! Water Sports


Like water-skiing, jet ski, para gliding. banana riding, ringo etc
E-mail us by clicking this diver.
We provide quick and helpful information about all the dive companies, and appreciate your feedback.

Diving Links

Vote For Us here in the top Cyprus sites !